You Rent...We Deliver!
LUV 2 CAMP WOULD LIKE TO WELCOME YOU AND THANK YOU FOR YOUR INTEREST.
Luv2Camp is the premier camping trailer rental company that will deliver trailers right to your campsite.  Luv2Camp is a family owned & operated business and has been serving customers since 2003.  Our goal is simple... To provide our customers with state of the art equipment & supplies to enhance the camping experience, while providing shelter from the great outdoors.  Feel free to browse the pages & get more information on this great service.  Your suggestions and feedback are greatly appreciated!
Luv2Camp welcomes your camping reservation up to 1 year in advance.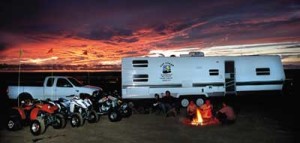 THANK YOU FOR YOUR INTEREST WE WELCOME ANY COMMENTS OR QUESTIONS!
WE LOOK FORWARD TO HEARING FROM YOU SOON
"We want to thank all of our customers for their support and enthusiasm in sharing our Luv 2 Camp." signed Mark and Anna